Arcserve
Arcserve is a provider of data protection, replication and recovery software for enterprises and small to medium businesses. With a portfolio built on data protection technologies, Arcserve offer solutions that have comprehensive features and functionality, with industry-proven backup, replication, high availability and true global deduplication.
Products
Arcserve Unified Data Protection (UDP) Suite – is enriched with high-performance data availability technologies that make managing complex data truly effortless. Its agnostic architecture allows you to protect to and from any target, with instant VM recovery and virtual standby, enterprise storage array snapshot support, variable block, source-side deduplication, long-term email archiving, and instant bare metal restore
Arcserve High Availability – ensuring a near-zero downtime, High Availability solution delivers access to your critical data and systems in just seconds, for true business continuity.
Arcserve Disaster Recovery – bringing data back to life in minutes, Disaster Recovery restores your vital systems and applications with lighting-quick replication to a public or private cloud
Arcserve Backup and Recovery – guarantees ultra-efficient recovery from virtual or on-premise data centers, public and private clouds, and remote or branch geographical locations with a single, remarkably easy to use solution
Arcserve Email Archiving – protects your vital email records and simplifies compliance, no matter where your email archive lives – on-premise or in a private or public cloud
How can we help you today?
With over three decades' experience, find out how working with us and our solutions partners can help you find and implement the right solution with the right support at the right price to meet your creative needs:
For sales call – 01974 200 201
For technical support call – 01974 200 213
For solutions support call – 01974 200 203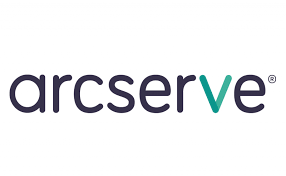 Pugh Catalogue