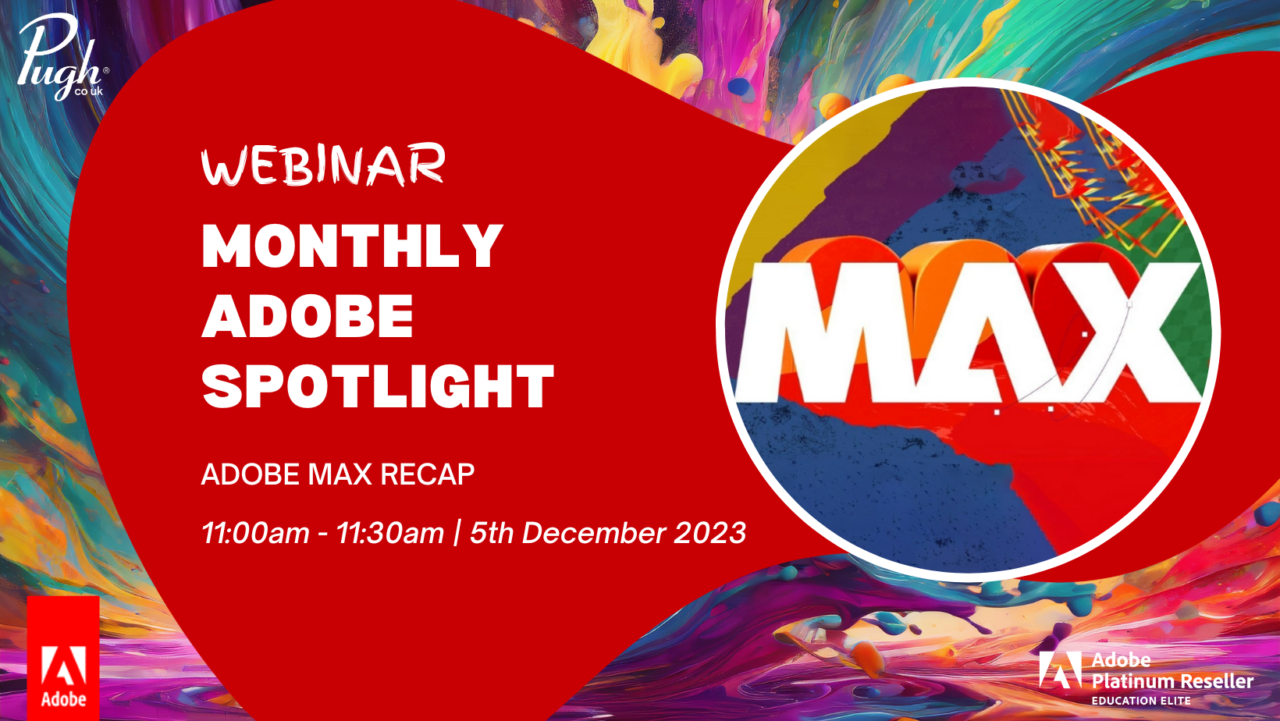 Webinar: Monthly Adobe Spotlight – December 2023
Date: Tuesday 5th December 2023
Time: 11:00am – 11:30am
We are very excited to be kicking off our brand-new Monthly Adobe Spotlight Webinar Series!
As an Adobe Education Elite Partner, Pugh Computers will bring you all the very latest news, updates, expert knowledge and enablement, covering all things Adobe and creativity.
In December's webinar, we're also delighted to be joined by Adobe's Education Sales Specialist Graham Trick who will be breaking down all the exciting announcements from Adobe's recent MAX Creativity Conference, including the latest Adobe Express and Firefly Generative AI innovations.
These concise 30-minute webinars will be interactive, giving you the opportunity to ask questions throughout. They will also be recorded so that you can share them with colleagues and watch them again at any time.
We hope to see you there!