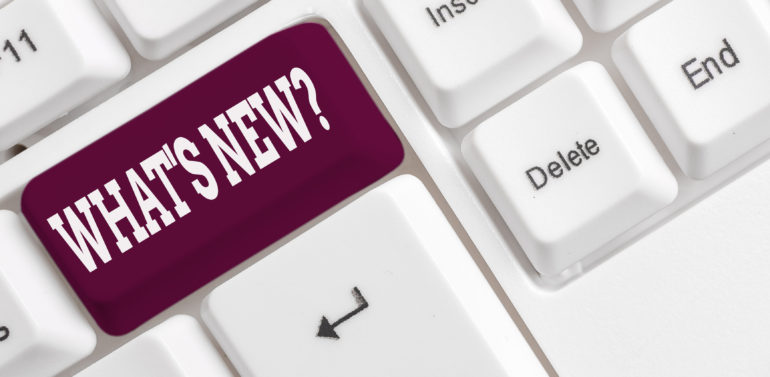 What's New – January 2021
Last updated: 29th January 2021
As we enter a new year, we have a host of new and exciting updates to share. We mark a commendable milestone of 40 years in business and take a look back at our history with a timeline featuring in EGO magazine. Microsoft have a limited time offer on a selected range of Microsoft Surface, Yealink announced an all-in-one UC DECT wireless headset workstation, and the Adobe Named User License Pack minimum purchase is reduced to 300, plus much more.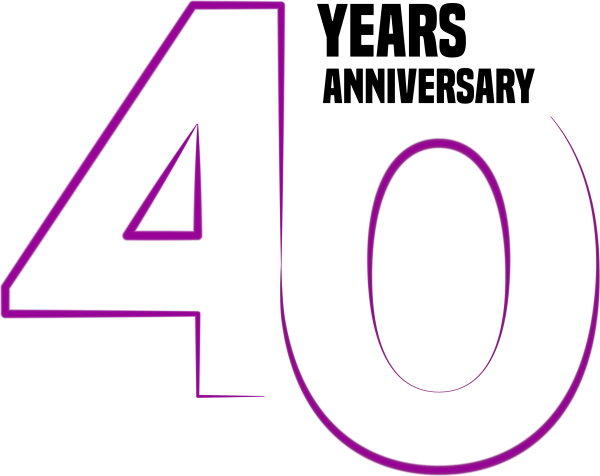 Pugh 40th Year Anniversary – As Pugh reach the commendable milestone of 40 years in business, we look back at the history and highlight some of the key events that have seen us develop from a small West Wales – based tech start-up to one of the UK's leading suppliers of software, hardware and professional services.
Check out Pugh's 40 Year Timeline here
After an unusual and unpredictable 2020, Pugh's commitment to providing the very latest technology innovations is stronger than ever. Our long-term vision of unified communications is breaking down physical barriers, allowing customers to work and learn from anywhere, at any time, on any device. As we close another year of successful growth, our strategy and vision has seen us achieve our £15m sales objective. With a strong management team in place and plans for a potential EOT being discussed, we look ahead to the future with excitement and confidence.
Up to 20% off on a selected range of Microsoft Surface – Don't miss out on this limited-time offer and get up to 20% off Microsoft Surface. Whether you are at the office, at home or en route, the Surface Pro adapts to the way you work with laptop-to-tablet versatility. And now, it delivers more power than ever, with a laptop-class Intel® Core™ processor and an all-day battery.
Set your perfect angle with the built-in Kickstand
Do it all with laptop-class Intel® Core™
Keeps up with you with all-day battery life
Connect and keep up with HD cameras and Studio Mics
Yealink UC DECT Wireless Workstation – The UC Headset Workstation gives users the possibility and flexibility to connect devices, and manage communications from a single device, and also act as a hub that integrates a full-duplex speakerphone, a wireless charging mobile phone stand, a 4-inch touch console, and a USB hub, which, together offer an incredible set of features allowing you to meet, connect and collaborate seamlessly and intelligently.
All-in-one UC Workstation
Deliver HD Voice with Yealink Acoustic Shield
Stay Focus and Enhance Productivity
Intelligent Mute Zone
Wireless Freedom & All Day Power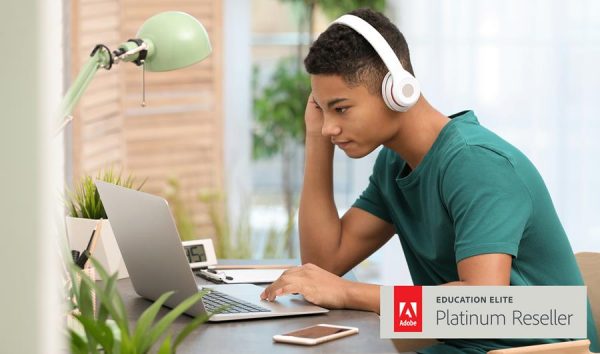 Adobe Named User Licenses Pack reduced to 300 – Adobe have reduced the minimum purchase for K-12 Named User License (NUL) Packs from 500 to 300, bringing them more in line with school budgets.
NULs allow access from home on personal devices, reducing the need to provide school-owned devices and to license classroom devices. Simply assign a user license to provide access to the full suite of Creative Cloud apps, services and files on any compatible device. Users can simply log in from wherever they are currently based and pick up where they left off.
CorelCAD 2021 – This latest release allows users to achieve outstanding results with an affordable collection of powerful 2D drafting and 3D design tools, purpose-built for architecture, engineering, construction (AEC) and manufacturing professionals who demand precision.
Turn visualization into realization on Windows and macOS, thanks to native .DWG file support for efficient collaboration and .STL support for productive 3D publishing. Produce high quality technical designs quicker with time-saving workflow enhancements — from how users create linear and circular patterns to how they compare designs. For smart, cost-effective computer-aided design, recommend CorelCAD 2021.
Professional 2D drafting and 3D design program
Industry-standard file compatibility with .DWG, .STL, .PDF, and .CDR*
Time-saving collaboration and project sharing
Optional automation and customization
Microsoft Education Update – There are new features and capabilities to share for Microsoft Teams for Education this month, and great training and resources available. Read more here
Help keep students safe with better meeting controls and policy set-up
Meeting chat moderation settings
Education policy wizard
Stay organized with improvements to calendars
Add a shared calendar to a Teams channel
G-suite calendar add-on for Teams meetings
Scale within large schools and universities
Include up to 10,000 users in an org-wide team
Support student safety in Teams with Gaggle, Lightspeed Systems, and senso.cloud
Join Public preview to get early access to some of the latest Teams features
Train yourself and learn more about Teams with additional resources