Inspiration
Inspiration Software, Inc. is an education technology software company based in Portland, Oregon, which provides several visual thinking and learning products for the K–12 education and business markets including Inspiration, Inspiration Maps, InspireData, Kidspiration, Webspiration Classroom service and WebspirationPRO.
Products
Inspiration for Mac & Windows – Create webs, idea maps, mind maps, concept maps, graphic organizers, process flows, and other diagrams for thinking, organizing and writing. Use these proven visual thinking and learning techniques to brainstorm or brainwrite ideas, explore and explain relationships, and integrate new knowledge with what you already know. Inspiration® encourages deeper, more critical thinking and that improves creativity, comprehension and retention.
Inspiration Maps for iPad & iPhone – The most intuitive and powerful visual thinking and learning app on your iPad and iPhone. Build beautiful diagrams, graphic organizers and outlines with ease! Inspiration Maps is ideal for iPad deployments since it can be used across grades and subjects. Inspiration Maps can help every teacher use iPads to enhance classroom instruction. With Inspiration Software's 30 years of experience and focus on K-12 education, we understand and are ready to support your classroom, school or district implementation.
Kidspiration for Mac & Windows – Using visual thinking methodologies, Kidspiration provides a cross-curricular visual workspace for K-5 learners. Kidspiration works the way students think and learn and the way teachers teach. As students make visual connections, they build fundamental skills in reading, writing, math, science and social studies. Kidspiration offers activities in all curriculum areas, so students use visual learning naturally and confidently.
Kidspiration Maps for iPad – Use the bright, colorful activities to get students creating and learning on the iPad. Students show what they are thinking by building and organizing diagrams. Built-in symbol library supports creativity and comprehension 
Webspiration Classroom Service for Web & Chromebooks – Webspiration Classroom™ is the web-based diagramming, mapping and outlining service designed to help students brainstorm, plan, organize and write. For districts using Chromebooks or cloud-based apps, Webspiration Classroom delivers visual learning tools, lessons and templates to support instruction in multiple subjects.
WebspirationPRO for Web & Chromebooks  – Designed for business professionals and college students, WebspirationPRO™ is a visual thinking and cloud-computing productivity tool, dedicated to promoting success in a knowledge-based society. WebspirationPRO gives you everything you need to brainstorm ideas, organize information, solve problems, plan projects, write, study and communicate more effectively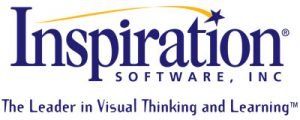 Pugh Catalogue

Winter December 2017
30th November 2017

Autumn 2016 Catalogue
1st October 2016