Protect your network with Sophos' enterprise firewall
As part of a IT network with layered protection it is possible for the firewall to experience a breach without an endpoint being notified, or for an endpoint to be compromised without the firewall being made aware. Sophos XG Firewall UTM overcomes this "communication breakdown" with Security Heartbeat technology that lets the firewall and endpoints "talk" to each other for greater co-ordinator protection.
As a Sophos Gold Partner we can advise you on the latest developments in Firewall XG UTM, how it protects your network, how that protection can be extended and the most economical way to license it. Additional services are also available, with a Sophos expert, to helping you find the right security solution and maximise the potential from your investment.
Sophos Firewall XG UTM
Next-generation baseline firewall and network protection – available as a Unified Threat Management (UTM) hardware appliance, virtual machine or software – delivers enterprise-level performance, security and control. Firewall XG includes new "Security Heartbeat" technology that enables communication between the firewall and endpoint – making your security setup even stronger.
Key Features
Network Protection
All the protection you need to stop sophisticated attacks and advanced threats while providing secure network access to those you trust
Wireless Protection
Set up, manage and secure wireless networks in just minutes with the UTM's built-in wireless controller that works with the full range of wireless access points
Web Protection
Comprehensive protection from the latest web threats and powerful policy tools ensures your users are secure and productive online
Endpoint Protection
Extend protection to your Windows desktops and laptops with anti-virus, device, and web control all managed from your UTM
Email Protection
Full SMTP and POP message protection from spam, phishing and data loss with the unique all-in-one protection that combines policy-based email encryption with DLP and anti-spam
Web Server Protection
Harden your web servers and Microsoft Enterprise Applications against hacking attempts while providing secure access to external users with reverse proxy authentication
Video Overviews
Firewall XG – How it works
A more detailed look of how Firewall XG works
Security Heartbeat
Synchronised security - firewall and endpoints "talk" to give greater detection and protection
UTM – Remote Ethernet Device (RED)
Extends your secure network to a branch office or remote location
UTM – Wireless Access Points
Turn Sophos UTM into a powerful wireless controller
Wi-Fi Access Points and RED
Adding on Sophos Wireless Access Points and Sophos Remote Ethernet Devices (RED) to Firewall XG UTM both extends and enhances your IT environment while maintaining the same level of protection and centralised control. Sophos UTM Manager and Sophos iView add-ons also available.
What Pugh Can Do For You
Alongside licensing advice on Firewall XG UTM and ensuring you are fully compliant in the most cost-effective way, we can also provide additional services with a Sophos expert including consultancy, onsite visits, security assessments and more.
Technical Information
How can we help you today?
With over three decades' experience, find out how working with us and our solutions partners can help you find and implement the right solution with the right support at the right price to meet your security needs:
For sales call – 01974 200 201
For technical support call – 01974 200 213
For solutions support call – 01974 200 203
Blog posts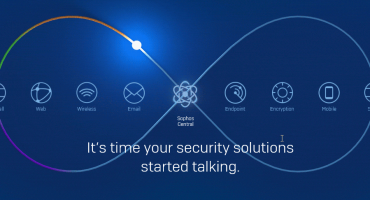 Sophos Synchronized Security – A new approach to IT security
Synchronized Security from Sophos is a revolutionary new approach that automates threat discovery, investigation and response by enabling security technologies to work together. As an educational […]
Read more

»
Ransomware is here – are you ready for it?
As an Educational Institution user, you may already be aware of Ransomware and the countless headlines about the attacks that cost organisations billions of pounds […]
Read more

»
Pugh Catalogue