Protecting IT from today's and tomorrow's threats
As viruses and malware continue to evolve into more sophisticated cyber attacks that target multiple points of entry, it is critical that IT networks protect their users and secure their data across multiple endpoints. Sophos provides advanced detection and protection against the cyber attacks of today and tomorrow as part of a comprehensive, yet easy-to-use Endpoint Protection solution.
As a Sophos Gold Partner we provide knowledge, guidance and licensing advice on a range of Sophos Security products and solutions, including Endpoint Protection. With a Sophos expert, we can help review, setup, deploy and perfect your Sophos security solution through a range of services.
Sophos Endpoint Protection
Provides a lot more than signature-based prevention of known malware. With real-time threat intelligence from SophosLabs it correlates suspicious behaviour and activities together to give even greater protection.
Choose from on premise or cloud-based versions of Endpoint Protection:
Sophos Endpoint Protection




Sophisticated, yet simple-to-use, on premise antivirus protection with advanced threat protection, email filtering, web filtering, policy enforcement and more.

Sophos Cloud Endpoint Protection
Sophisticated, web-based antivirus with a unified console to control policies and follow and protect mobile users across devices and platforms. Cloud Endpoint Protection also includes new "Security Heartbeat" technology that when combined with XG Firewall UTM delivers next-generation, synchronised security.
Key Benefits
Innovative Protection
Fewer infected computers and better protection against targeted attacks and data breaches
24/7 Detection
SophosLabs analysts monitor and fine tune detection rules all day, everyday
Complete Control
Enforce web, application, device and data policies with ease in the endpoint agent and the management console
Lightening Performance
Lightweight agents keeps users secure without slowing them down, keeping them productive
Sophisticated Simplicity
Like your favourite smartphone or web application, functionality is also coupled with a simple, intuitive user experience
Video Overviews
Sophos Central
See the advantage of Sophos Cloud Endpoint for mobile users and devices
Sophos Endpoint
Sophos Endpoint can't protect against a latte spill on your user's laptop, but they can prevent nasty viruses from pouring in!
What is Sophos Security Heartbeat?
A picture is worth a thousand words, see how synchronized security can improve your security operations
What Pugh Can Do For You
We will help you find the right Sophos solution to fulfil your cyber security requirements, with accurate value-based licensing advice and, depending on your requirements, we can also provide additional remote or on premise services to review your existing IT security, highlight potential enhancements and ensure these are fulfilled as part of a Sophos solution, with a Sophos expert.
Technical Information
How can we help you today?
With over three decades' experience, find out how working with us and our solutions partners can help you find and implement the right solution with the right support at the right price to meet your security needs:
For sales call – 01974 200 201
For technical support call – 01974 200 213
For solutions support call – 01974 200 203
Blog posts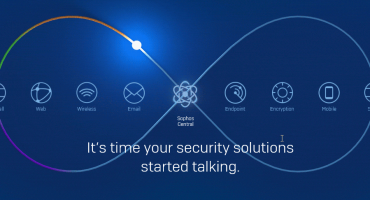 Sophos Synchronized Security – A new approach to IT security
Synchronized Security from Sophos is a revolutionary new approach that automates threat discovery, investigation and response by enabling security technologies to work together. As an educational […]
Read more

»
Ransomware is here – are you ready for it?
As an Educational Institution user, you may already be aware of Ransomware and the countless headlines about the attacks that cost organisations billions of pounds […]
Read more

»
Pugh Catalogue