Music, audio and video solutions
Avid's family of creative products provides cutting-edge tools and services such as Sibelius for music notation, Pro Tools for audio production, Media Composer for video editing and a full range of studio tools. Whatever your needs, Pugh will help you find the right Avid product, the most economical way of purchasing it and optional workshop days with an Avid expert.
Sibelius
Used by composers, arrangers, publishers, educators and students, Sibelius provides sophisticated yet easy-to-use tools for music notation and composition. It enables you to:
Write music with a pen on Microsoft SurfacePro
Add notes and comments with ease directly on score
Interact with scores and navigate through them using multi-touch gestures
Pro Tools
Used by professional artists, mixers and producers, Pro Tools delivers state-of-the-art tools to compose, record, edit and mix great sounding audio, music and soundtracks. It offers:
Professional-standard hardware with even more processing power
New 64-bit architecture for a faster, more fluid workflow
Ability to create bigger, more complex sessions with multiple tracks
Media Composer
Used by professional editors for movie-making, television, broadcast and streaming media, Media Composer offers tried and trusted tools for every segment of media editing and production. It enables you to:
Edit 4K and other high-res media natively, without compromising performance
DNxHR so you can get even greater beauty without the hi-res bandwidth
Work in any resolution without limits in Avid Resolution Independence
Key Benefits
Industry-standard tools used today's students and professionals alike
Avid Cloud Services – allow you to edit, collaborate or share your work/projects with people across the world
Flexible licensing options to meet your specific requirements
Video Overviews
Case study
National Youth Arts Wales
Pugh inspires Avid creativity in young musicians
What Pugh Can Do For You
No matter whether you are working with students in education or with clients in industry we will build the right Avid solution to fit your requirements.
We can also work with you to arrange a workshop day with an Avid expert, to help you learn the latest skills and get the most out of your investment.
How can we help you today?
With over three decades' experience, find out how working with us and our solutions partners can help you find and implement the right solution with the right support at the right price to meet your creative needs:
For sales call – 01974 200 201
For technical support call – 01974 200 213
For solutions support call – 01974 200 203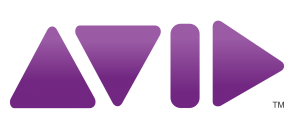 Pugh Catalogue