Helping secure your sensitive data with Sophos encryption
As the amount of data that organisations have to process and manage continues to increase so do the risks of data leakage, loss or theft from sophisticated cyber attacks or human error. In light on these risks to personal or sensitive data, recent EU Data Protection Regulation requires organisations to adopt even greater security and data protection measures.
How compliant are you? 
Take a 60 second compliance check to see how well you adhere with the latest data protection regulation.
As a Sophos Gold Partner, with understanding of Safeguard Encryption technology and expert knowledge of Sophos licensing we can help you find the right data protection solution for you needs, ensuring your are fully, cost-effectively licensed in the process.
Safeguard Encryption
Complete data protection across multiple devices and platforms, securing your data without slowing you down.
Key Features
Encryption
Protect your data with proven full-disk encryption technology

Easily deploy and manage encryption within your endpoint console

Setup policies to encrypt email containing sensitive data before it leaves your organisation
Data Control
Prevent accidental loss of sensitive data with integrated DLP in the endpoint and email gateway

Stop data leaking through removable storage devices, browsers, email and instant messaging

Utilise hundreds of pre-packaged data definitions to set up effective policies out of the box
Mobile Device Management
Enable secure access to corporate email and data from smartphones and tablets

Control policy on iOS, Android and Windows devices

Prevent data loss on mobile devices with policies for auto locking and strong passcodes
Video Overviews
SafeGuard Encryption
Protecting your data, wherever it goes
SafeGuard Encryption in Action
See the difference Safeguard Encryption makes to your data
What Pugh Can Do For You
As a Sophos Gold Partner we provide advise on Safeguard Encryption, how it can protect your data and how you can be fully licensed in the most cost-effective way. With a Sophos expert, we can also provide additional services to ensure that not only your data is encrypted but that your whole IT environment is protected as part of a Sophos security solution.
Technical Information
How can we help you today?
With over three decades' experience, find out how working with us and our solutions partners can help you find and implement the right solution with the right support at the right price to meet your security needs:
For sales call – 01974 200 201
For technical support call – 01974 200 213
For solutions support call – 01974 200 203
Blog posts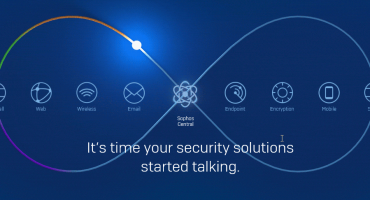 Sophos Synchronized Security – A new approach to IT security
Synchronized Security from Sophos is a revolutionary new approach that automates threat discovery, investigation and response by enabling security technologies to work together. As an educational […]
Read more

»
Ransomware is here – are you ready for it?
As an Educational Institution user, you may already be aware of Ransomware and the countless headlines about the attacks that cost organisations billions of pounds […]
Read more

»
Pugh Catalogue