A completely new approach to endpoint security
Ransomware is the number one malware attack affecting organizations today. It encrypts your files and holds them hostage until the ransom is paid, causing massive disruption to business productivity. Sophos Intercept X features CryptoGuard, which prevents the malicious spontaneous encryption of data by ransomware—even trusted files or processes that have been hijacked. And once ransomware gets intercepted, CryptoGuard reverts your files back to their safe states.
As a Sophos Gold Partner we provide knowledge, guidance and licensing advice on a range of Sophos Security products and solutions, including Endpoint Protection. With a Sophos expert, we can help review, setup, deploy and perfect your Sophos security solution through a range of services.
Intercept – X is a next generation signatureless malware protection product from Sophos that has the following functionality.
Protect Vulnerable Software
Anti-exploit technology stops threats before they become an issue by recognizing and blocking common malware delivery techniques, thus protecting your endpoints from unknown threats and zero-day vulnerabilities.

Effective Ransomware Detection
CryptoGuard technology detects spontaneous malicious data encryption to stop ransomware in its tracks. Even if trusted files or processes are abused or hijacked, CryptoGuard will stop and revert them without any interaction from the user.
Increased Visibility
Detailed, forensic-level analysis illuminates the root causes of attacks and their infection paths, and offers prescriptive guidance to help remediate infections today and bolster your security posture moving forward.
Layered Security
Intercept-X can be run alongside your existing anti-malware solution to provide an additional layer of security for your endpoints. Alternatively, it can be run alongside Sophos Central Endpoint Advanced and the Sophos XG firewall and benefit from synchronised security all managed from the Sophos Central Cloud Console.

Complete Control
Enforce your web, application, and device policies with ease, thanks to seamless integration within the endpoint agent and the Sophos Central console.
Web Control: Category-based web filtering enforced on and off the corporate network
Application Control: Point-and-click blocking of applications by category or name
Device Control: Managed access to removable media and mobile devices
Video Overviews
Introducing Sophos Intercept X
With Intercept X, Sophos is redefining what customers should expect from next-generation endpoint security products. No other vendor offers signatureless exploit prevention, ransomware detection, visual root-cause analysis, and advanced cleanup technology in a simple to install, easy to manage package.
CryptoGuard Anti-Ransomware in 60 Seconds
Sophos Intercept X detects ransomware via the powerful CryptoGuard feature, which identifies and stops the spontaneous malicious encryption of files.
Root Cause Analysis RCA in 2 Minutes
The RCA feature found in Sophos Intercept X helps administrators quickly identify all attributes of an attack from beginning to end.
How can we help you today?
With over three decades' experience, find out how working with us and our solutions partners can help you find and implement the right solution with the right support at the right price to meet your security needs:
For sales call – 01974 200 201
For technical support call – 01974 200 213
For solutions support call – 01974 200 203
Blog posts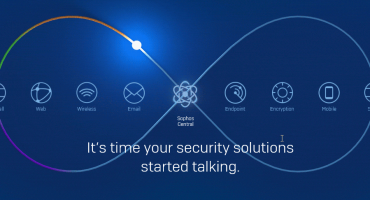 Sophos Synchronized Security – A new approach to IT security
Synchronized Security from Sophos is a revolutionary new approach that automates threat discovery, investigation and response by enabling security technologies to work together. As an educational […]
Read more

»
Don't be a statistic. Protect yourself against Ransomware
Friday brought one of the most significant malware outbreaks the world has seen. To date, it has affected over 150 countries, 200,000 victims and high […]
Read more

»
Ransomware is here – are you ready for it?
As an Educational Institution user, you may already be aware of Ransomware and the countless headlines about the attacks that cost organisations billions of pounds […]
Read more

»
Pugh Catalogue