Protect your endpoints, email and mobile devices with Symantec
To meet the demands of a growing 'mobile' workforce, physical and cloud IT environments are having to adapt, allowing end users to access the network and data on their mobile devices remotely, safely and securely. With evolving malware threats designed to exploit weaknesses, alongside risks of data loss or theft, organisations now require a more comprehensive security solution, such as Symantec Endpoint Suite.
As an Advanced Symantec Specialist Partner we will help you to find a tailored Symantec solution that will meet your security requirements. Our knowledge and licensing expertise will also ensure that you are fully compliant and your needs are met in the most economical way.

Symantec Endpoint Suite
Provides complete protection against malware threats and data loss with:
Symantec Endpoint Security

Symantec Endpoint Encryption

Symantec Mobile Threat Detection

Symantec Mobile Device Management
Symantec Endpoint Suite with Email
Symantec Endpoint Suite plus email security and encryption to secure email servers and gateways from malware and spam while encrypting email to prevent data loss:
All of the above plus
Symantec Message Gateway
Symantec Gateway Email Encryption
Symantec Mail Security for Microsoft Exchange
What's Included
Key Benefits
Remove complexity in your security with one comprehensive solution from one best-of-breed vendor
Peace of mind with layered protection across endpoints, mobile devices and email
Proactive Symantec Insight and SONAR technologies analyse for evolving threats 24/7
Symantec Disarm technology removes exploitable content from Microsoft Office and PDF attachments
Simple, flexible subscription-based licensing options to help in annual budgeting
Video Overviews
Extend your Symantec Endpoint Protection even further – ATP, DLP, Unified Cloud Technology
Symantec Endpoint
Move beyond antivirus with intelligent security
Further Protection – Symantec ATP
Free up IT staff time and resources with Advanced Threat Protection (ATP)
Further Protection – Symantec DLP
Protect data from user error with Data Loss Prevention (DLP)
Further Protection – Unified Cloud Service
Save on-premise resources and investment with Unified Endpoint Security from the Cloud
What Pugh Can Do For You
We can help you identify the right security solution to meet you needs and ensure you are fully licensed in the most cost-effective way. With our industry knowledge, experience, accreditations and long-standing relationships with Symantec we can also provide additional support services.
Technical Information
How can we help you today?
With over three decades' experience, find out how working with us and our solutions partners can help you find and implement the right solution, with the right support, at the right price to meet your Security needs:
For sales call – 01974 200 201
For technical support call – 01974 200 213
For solutions support call – 01974 200 203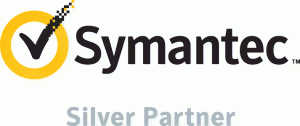 Pugh Catalogue