Put your voice to work
Dragon speech recognition enables individual professionals and organizations to work smarter and more productively in the office and on the road through fast, accurate dictation and transcription, advanced customization, seamless integration across devices, and easy deployment for large enterprises.
How It Works
Speech recognition software products use the human voice as the main interface between the user and the computer. Speaker–dependent speech recognition, such as Dragon® NaturallySpeaking®, creates an individual voice profile for each user of the software. The voice profile contains information about the unique characteristics of each person's voice along with a customized set of words, known as a vocabulary, and user-specific information including software settings and personalized voice commands.
Let Your Voice Empower You At Work
Nuance speech recognition solutions drives productivity at work by enabling fast, accurate dictation and transcription with the right level of customization. Create, edit and format documents by voice—quickly and accurately—so you spend less time on paperwork and more time on activities that boost the bottom line. It also provides a cost-effective and proven accessibility tool for students with disabilities.
Key Benefits

Speed through documentation




Fast dictation and high recognition accuracy that continually improves as it adapts to your voice

Dictate anytime, anywhere




Integrate with the separate, cloud-based Dragon Anywhere for Android and iOS mobile devices, and dictate and edit documents wherever your job takes you

Short-cut repetitive tasks




Define simple voice commands to short-cut repetitive processes, speed up document creation, and boost your productivity

Boost efficiency




Add customized words for accurate recognition of the industry terms, acronyms or personal preferences you use very day
Nuance Dragon Speech Recognition
Dragon works across any device, to enable mobile workers, professionals, groups and businesses keep up with documentation demands, simply by speaking.
Dragon – Medical One
the latest breakthrough in voice-driven clinical documentation delivered through the cloud.
Dragon – Legal Edition
Whether your practice is large or small, legal professionals can save time creating contracts, briefs and other legal documentation, reduce transcription costs, and accomplish more in a day, simply by speaking.
Dragon – Developer
create custom voice and natural language interfaces using our web-based developer platform.
Assistive Technology For Students With Learning Disabilities
Research studies and practical experience continue to show how the speech recognition software is helping students with learning disabilities such as dyslexia, dysgraphia, working memory issues and other cognitive challenges that interfere with their ability to read, write and spell.
Speech recognition tools like Dragon can generate a new excitement for writing and learning among students who were previously unable to write or produce written work due to learning disabilities. The technology achieves this by:
Enabling them to more easily transfer their ideas into print
Circumventing the most frustrating aspects of text generation, including brainstorming, outlining, and spelling
Providing remedial reading assistance for both decoding and comprehension
What We Also Recommend
Andrea Communications Headsets are perfect for use in educational settings, as a computer headset, or just for listening to your favourite tunes, offering unsurpassed speech and sound clarity. The exclusive noise-cancelling microphone with internal windscreens, which minimize breath popping, has been awarded the coveted "6 Dragon" rating for speech accuracy by Nuance. The heavy duty rigid boom and swivel allow for perfect microphone placement. Plush leatherette ear cushions are easy to wipe clean and the adjustable headband ensures a comfortable fit even on smaller heads.
Product Features
Proprietary noise-cancelling microphone with internal windscreens

Heavy duty rigid microphone boom and swivel

40mm speakers with deep bass sound deliver crystal clear audio

Adjustable headband for a comfortable fit

Convenient in-line volume control

Extra long 8-foot cable with dual colour coded 3.5mm plugs

Well-built and cost-effective

Certified safe for use by children

How can we help you today?
With over three decades' experience, find out how working with us and our solutions partners can help you find and implement the right solution with the right support at the right price to meet your assistive technology needs:
For sales call – 01974 200 201
For technical support call – 01974 200 213
For solutions support call – 01974 200 203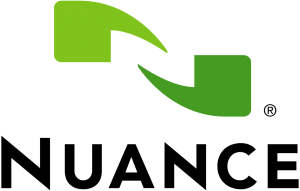 Pugh Catalogue