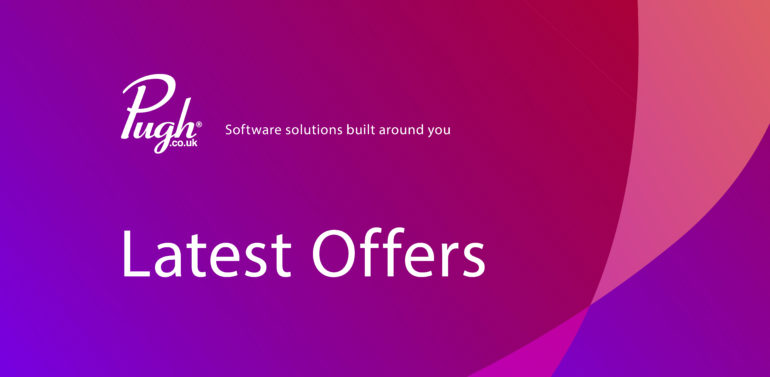 Latest Offers – June '18
Last updated: 6th June 2018
Check out this months 'Latest Offers' and take advantage of some great deals we have to offer with Extensis, Steinberg, Sophos and Veritas.
Huge Savings on Extensis Portfolio
Portfolio is the industry's most usable, flexible, and supported digital asset management solution for organizations and work groups of all sizes. This offer on the Portfolio Studio will show a reduction of approx. 60% off the current SRP of £1904 – bringing the Academic price down to just £759.00.
The 'package' consists of the server software; 3 concurrent client licenses; a capacity of up to 100K files, and a 12-month Annual Service Agreement – giving the end user priority technical support and, should an upgraded version be introduced, then they will receive it free of charge. There is, also an upgrade path to the Professional Edition, if the need arises.
Get Cubase free for your students
With millions of musicians, producers and sound engineers around the world using Cubase every day, Cubase is one of the most popular digital audio workstations of our time. Simply update your existing Cubase site licence to Cubase 9.5* or buy a new Cubase site licence* and receive free Steinberg Student Starter Packs for your students.
*Applies to all 3 versions of Cubase: Pro, Artists & Elements
Free upgrades and trials with Sophos Central
Sophos Central an integrated management platform that simplifies the administration of multiple Sophos products and enables more efficient business management for Sophos partners. Sophos are now offering free upgrade to users to move from on-premise licence to Sophos Central. Users are then able to access free trials to range of Sophos Central products including Intercept X, Endpoint Protection, Encryption and many more
Unlimited use with Backup Exec
Veritas Backup Exec protects your entire environment from physical and virtual through to the cloud. Veritas are now offering huge savings when you purchase, upgrade or cross grade to Backup Exec Capacity Licensing. Take advantage of Capacity Licencing as it gives you the flexibility for unlimited use of all agents and options. Capacity Licencing is purchased per Terabyte of front end storage being backed up
Don't miss out on these offers and call us today on 01974 200 201
Pugh Catalogue

Winter December 2017
30th November 2017

Autumn 2016 Catalogue
1st October 2016